News
Pride and solidarity
. . .
At RICE, we do our best to ensure that our core values of diversity, inclusion and equality inform all that we do on a daily basis. During Pride month, we try to step it up further by uplifting LGBTQ+ voices in our RICE family and the community.
But it's impossible to keep our eyes closed to the wider social issues troubling the world today, on top of the roller-coaster ride that is the global coronavirus pandemic.
As we celebrate Pride, we also honour BIPOC – Black, Indigenous and people of colour. We stand in solidarity with those protesting police brutality and racial injustice around the world. We see your struggle for fairness and humanity. We hope with all our hearts that recent events signal the beginning of a long overdue march towards systemic change and a more inclusive, equitable world.
In this edition of RICE's COVID-19 Good News Network, we spotlight some of the uplifting stories of recent weeks that celebrate diversity, inclusivity and unity.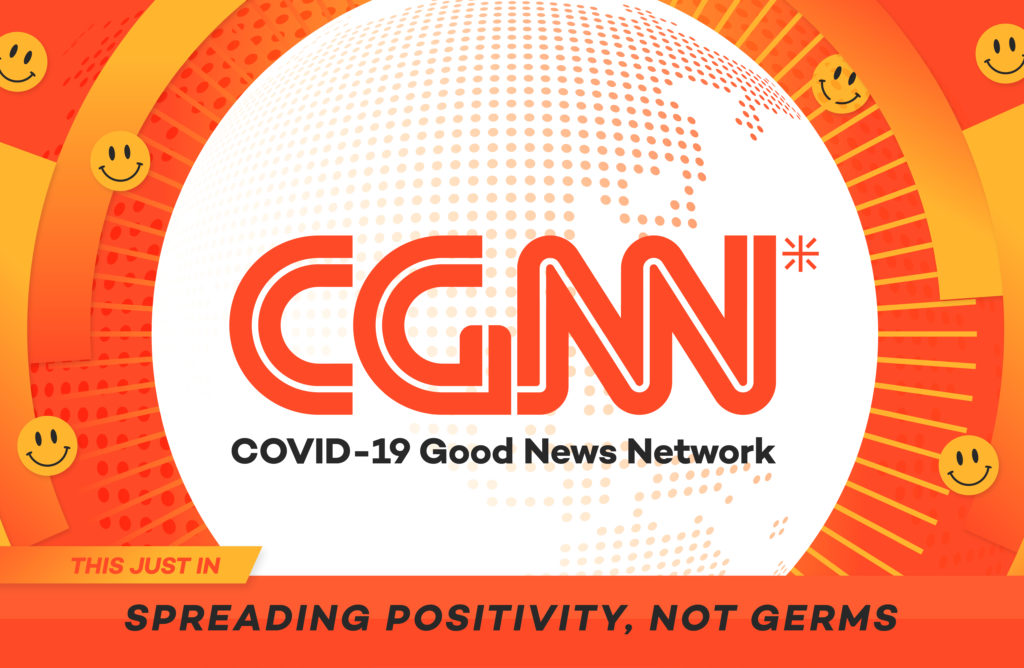 Everyday heroes
US: In times of crisis, we often don't hear about the many quiet, compassionate responses made in those moments. Back in March, mindfulness teacher Shelly Tygielski started an online grassroots effort originally meant to make a modest impact in her community in south Florida. Now, "Pandemic of Love" has raised more than US$25 million for hundreds of thousands of people around the world.
Singapore: Closer to home in Asia, two sisters – Nishka and Ayesha Menon – created a website that collates resources for people affected by the COVID-19 pandemic in Singapore, including those who've lost jobs, domestic abuse victims and the elderly. It also includes a free mentorship scheme for the unemployed.
UK: Meanwhile, three London key workers star on the cover of July's British Vogue. They are an east London midwife, a London Overground train driver and a King's Cross supermarket worker.
"They represent the millions of people in the UK who, at the height of the pandemic, put on their uniforms and went to help," said Vogue's editor-in-chief Edward Enninful.
Social distancing with a side of healing
Spain: With Spain ending its three-month lockdown, establishments such as theatres and cinemas have started operating with capacity restrictions. When Barcelona's Liceu opera opened on 22 June for its first concert since mid-March, it did so to a full house – of nearly 2,300 plants. The performance was also made available to human listeners by livestream. Concert organisers said the plants will be donated to Hospital Clínic of Barcelona healthcare workers.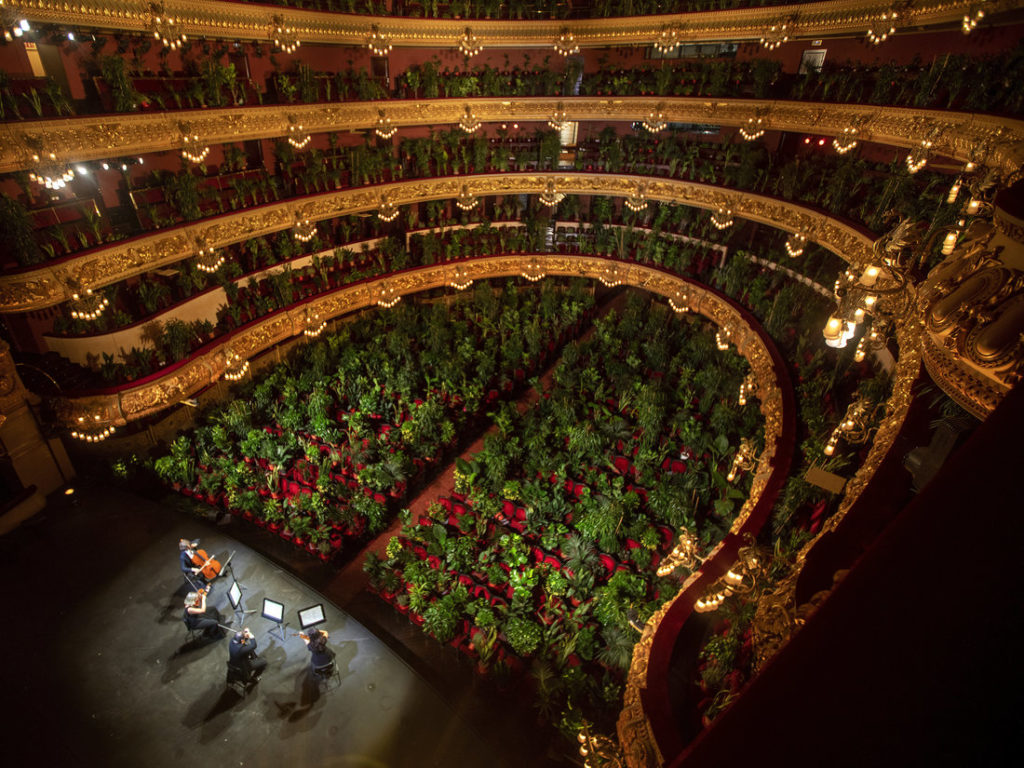 Singapore/Asia: Avid yogis may have been disappointed to hear of the postponement of Yogafest World Edition, when it didn't take place as scheduled in March earlier this year due to the COVID-19 outbreak. But they'll be happy to know the festival has received a digital transformation. Happening from now till 3 July, Yogafest Virtual 2020 is offering more than 120 classes conducted by expert instructors. Better still, 20 per cent of the ticket proceeds will be donated to COVID-19 giving.sg charities.
Pride and solidarity
While the coronavirus pandemic has caused some organisations to cancel their Pride Month events altogether, others are simply moving the party online with livestreams, video performances, and more.
US/World: Global Pride, for example, will broadcast a 24-hour livestream featuring performances by Brazil-based Pabllo Vittar – the first drag queen to be nominated for a Grammy – Olivia Newton-John, and Deborah Cox, and speakers ranging from India's first openly gay royal, Prince Manvendra Singh Gohil, to Sharice Davids, the first Native American member of the LGTBQ+ community to be elected to the US Congress.
Singapore's Pink Dot celebration is also happening on 27 June.
Other LGBT-affirming news:
Costa Rica: The first same-sex weddings have taken place in Costa Rica, the first Central American country to equalise its marriage legislation.
US: The US Supreme Court ruled that a landmark civil rights law protects gays, lesbians and transgender people from discrimination in employment. It was a resounding victory for LGBT rights from a conservative court.
US: Another headline that caught our eye: "2 Uncles and a 'Doorway to Imagination' Spread Love on Social Media". One man's way of coping with stress in light of his husband's health issues translated into an act of catharsis as the couple dealt with the negative news cycle of recent weeks.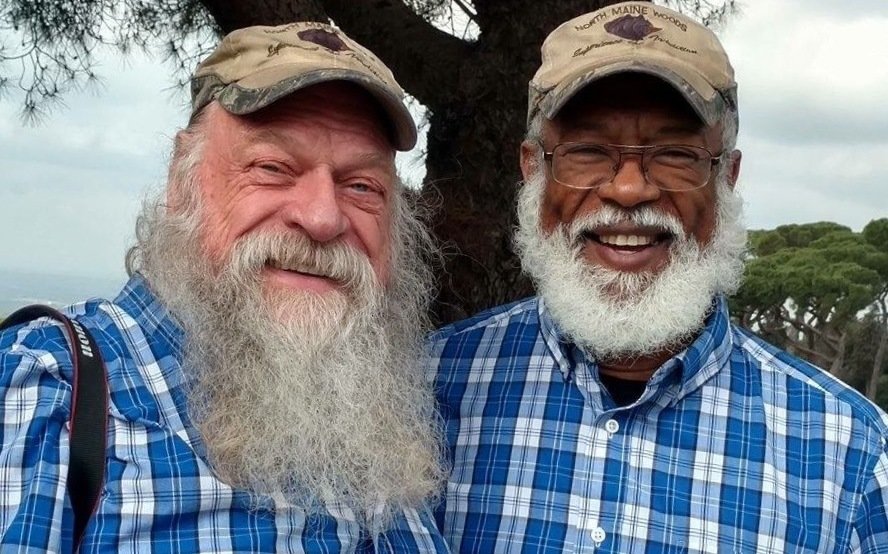 Thousands around the world have protested George Floyd's death and police brutality in a global display of solidarity, even as protests and demonstrations continue across the US.
Some other great shows of solidarity:
K-pop fans – one of the most formidable forces on Twitter – have banded together to troll white supremacists, taking over the "white lives matter" hashtag.
US: California and New York surfers have gathered for several paddle-outs in solidarity against police injustice in the US as well as to support the Black Lives Matter movement.
US/World: Three Washington, DC chefs founded the Bakers Against Racism movement. What started with a goal of 80 participants to conduct virtual bake sales, now has thousands of professional and home bakers around the world raising money for organisations that support Black lives.
In the weeks since the US protests over police brutality have intensified, recommended reading lists for people to better educate themselves about racism have cropped up on the internet, pushing anti-racist books to the top of bestseller lists.
Being open to educating ourselves and striving to be better allies is an important step as we continue to champion the move toward a better, more just world for all. Learn more about the issues LGBTQ+ and BIPOC face on a daily basis, and support where you can.
Blacks Lives Matter: Ways You Can Help
Oogachaga: Raising awareness of issues that impact the LGBTQ+ community in Singapore
26.6.2020