Insights
TL;DR #1
. . .
Tangential Laterality; Dramatic Realness / TL;DR Issue #1
What's this? TL;DR is our way of bringing you condensed versions of recent news stories. Each edition contains just two stories that we believe are worth your time. We promise you should be able to digest these bite-size summaries in just under 3 minutes!
TL summarises one long-form socio-political-economic piece of news. Typically, it's a big enough story that's worth pondering over. We pick it for its so-called 'tangential laterality' – it cuts across domains and could be relevant to our everyday convos in any number of ways, even if only tangentially.
DR presents an entertaining, intriguing, or even mildly disturbing cultural news that could inspire you at work or just make you go, "Huh, I didn't think of that". As the more light-hearted counterpart, it's meant to provide a bit more 'dramatic realness'.
Now that you're all caught up, your 3 minutes start… now :
---
Hype & Communities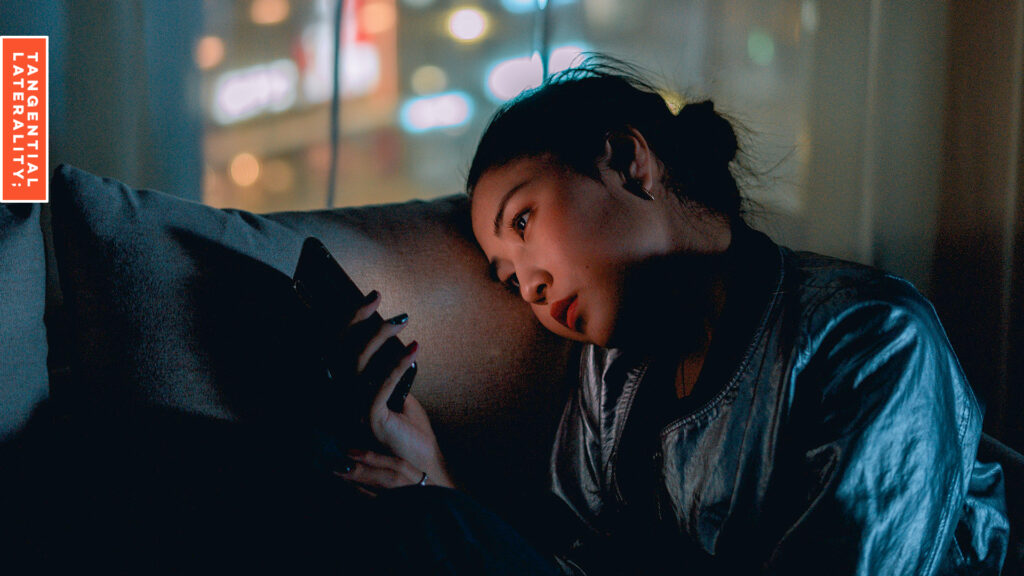 The hype over hype
Remember when everyone couldn't stop talking about the metaverse? Businesses were hiring chief metaverse officers; Facebook even renamed itself Meta.
Well, it seems that the excitement may have evaporated, at least for a while. These days, the technology that everyone seems to be hyping up is (you guessed it) AI.
So many people have jumped on the bandwagon – over 100m of us have asked it to write copy or essays, and how to build a magical potato. However, the flaws in the technology have also attracted much attention.
Consulting firm Gartner labels this phenomenon the Hype Cycle, which describes a period of uncontrolled enthusiasm for a new idea followed by a backlash.
The Hype Cycle can be applied outside of technology too. We've seen countless examples of it, from the biggest festival flop (Fyre Festival), the downfall of brands (Glossier), to the fall from grace of individuals (like Ankiti Bose, the co-founder and former CEO of Zilingo).
To an extent, influencers play a large role in generating and sustaining hype. Ironically, they are doing some very un-influencer like things these days, by 'de-influencing'.
'De-influencing' is the latest TikTok trend, where content creators ask followers not to spend money on items. It's an atypical behaviour, as it 'redirects followers from over-hyped products and services'.
The trend could have started in response to current economic situations. With rising prices, it is unlikely that people would want to drop money on anything expensive. It also signals the younger generation's attitude towards overconsumption.
The hype over de-influencing is growing. Currently, there are over 300 million views on #deinfluencing on TikTok alone.
De-influencing is still another form of influencing. Will this hype bubble burst? If yes, when and how?
---
Memorialising the essence of a community
Over the past month, we've reminisced the closing of one building, and celebrated the opening of another here in Singapore.
Come May 2023, Golden Mile Complex will be closed for restoration works following its sale to a consortium for S$700 million.
The building, gazetted for conservation by the Urban Redevelopment Authority, is also known as 'Little Thailand' for the number of Thai eateries, shops, and remittance centres found there.
A number of ground-up efforts have materialised in an effort to celebrate the iconic building.
A farewell event The Last Mile was held recently, where ticket-paying guests patronised shops and took part in impromptu karaoke sessions.
Through moody pictures, Instagram account thiswasgcm aims to capture the lived experiences of the building's tenants and visitors. Though it started as a school project, the photographer behind the account said he is now unusually invested in the work, and has developed a "connection and appreciation for the place and the community".
In February, The Peranakan Museum re-opened after four years of renovation. The building houses 800 objects that represent the different facets of Peranakan culture.
The Museum partnered with Anak, a global design practice, to build a multimedia library of patterns and motifs, informed by the Peranakan culture. The result is an explosion of vibrant hues that celebrates the diversity of the culture. Feast your eyes here and here.
There are many ways to document culture, but there is something about the power of visuals in telling a story. What are some of your favourite ways to capture the essence of a culture?
We'd like to hear from you! Reach out to us at enquiries@ricecomms.com and let's explore how we can work together to achieve your comms. and PR needs.
10.3.2023