Saving Myanmar's elephants
. . .
The campaign Voices for Momos, conceptualised and executed by RICE, was backed by World Wildlife Fund and a coalition of some of the world's largest, and Myanmar's most active, conservation organisations in response to the elephant poaching crisis in Myanmar.
The goal of the campaign is to encourage individuals and organisations across all sectors to use their voice to drive awareness and education, and call for the end to illegal wildlife trade in Myanmar. At the same time, it was also important for the campaign to achieve its goal without vilifying the poachers or the government, and create change through positive sentiment.
The results? Illegal wildlife trading markets have shut down. International bodies have stepped up to lobby for more action.
Through activities that would create an emotive response and move people to take action and spread word of the dire plight of wild elephants in Myanmar, the campaign put pressure on local and international organisations to step up efforts in enforcement and public education.
Throughout the course of the campaign, a wide range of activities took place both online and offline. Each individual activity helped build greater support for the initiative and laddered up to its overall cause of inspiring action to stop illegal wildlife trade.
The campaign launched with a surprise public exhibition of seven massive paper mache elephants – the first of its kind in Myanmar – in Yangon's City Hall. With the largest of the lot measuring almost three times the size of a real elephant, the three-day outdoor installation designed by local visual artist Arker Kyaw and assembled by craftsman U Myint rapidly generated buzz across social media in Myanmar.
In addition, Voices for Momos also established a partnership with local fair-trade retailer Pomelo to design and sell miniatures of the paper mache elephants at its popular flagship store in Yangon. This created a way for members of public to bring a piece of the campaign home, and further amplify its reach through social media.
The team also developed a video telling the stories of the artist behind the paper mache elephants, which garnered support from major local conglomerates. Consequently, the campaign was able to reach residents across the country through OOH advertising on cinema screens, television, billboards, and even cable car wraps at the Kyaikhto Pagoda, a high-traffic tourist attraction and major site for IWT.The six-month campaign culminated in a full-scale, free public concert, where popular performers leveraged their influence to encourage the audience to take a stand against illegal wildlife trading.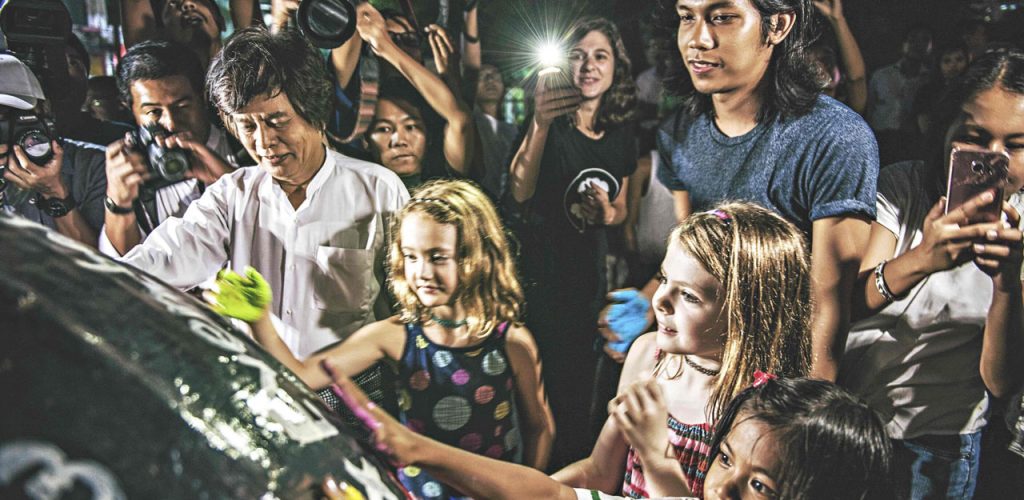 Two key trade markets have vowed to end all illegal wildlife trading activity. The European Union in Myanmar have issued a statement urging the government to act against illegal wildlife trade in the country. Yangon International Airport, Nay Pyi Taw International Airport and Asia World Port Terminal have begun conducting training for staff to help them identify illegal wildlife products. They have also posted messages around illegal wildlife trade to educate travellers about its implications.
By the third month of the campaign, stories on illegal wildlife trading and related issues were published almost daily, totalling 550 pieces of coverage from local and international media, across print, online, broadcast and social.
Additionally, the launch video has been viewed over 183k times, and shared by over 2.8k users to their friends and communities. A total of 14k followers on Facebook and 147k on Viber resulted, and over 4.7 million people were reached on social media through key opinion leaders and influencers.