Spotlight
Rural Rising
. . .
Championing Rural Sustainability in the Philippines
Three years ago, at the height of COVID-19, a post spread like wildfire across the social media capital of the world: truckloads of tomatoes were being dumped at the roadside as lockdown restrictions prevented farmers in the Philippines' northern Nueva Vizcaya province from taking the tomatoes on a 300-kilometre journey to Manila.
The news especially struck a chord in two people: Ace and Andie Estrada, former coworking space and coding boot camp operators who had to close their businesses down due to COVID-19. Fueled with fervour, they took to Facebook and started organising the first "rescue buy" to get these tomatoes to where they needed to be. Within weeks, they were able to mobilise thousands of people to join their cause and provide aid to the farmers.
And so began Rural Rising, a social enterprise that helps farmers sell off their excess produce.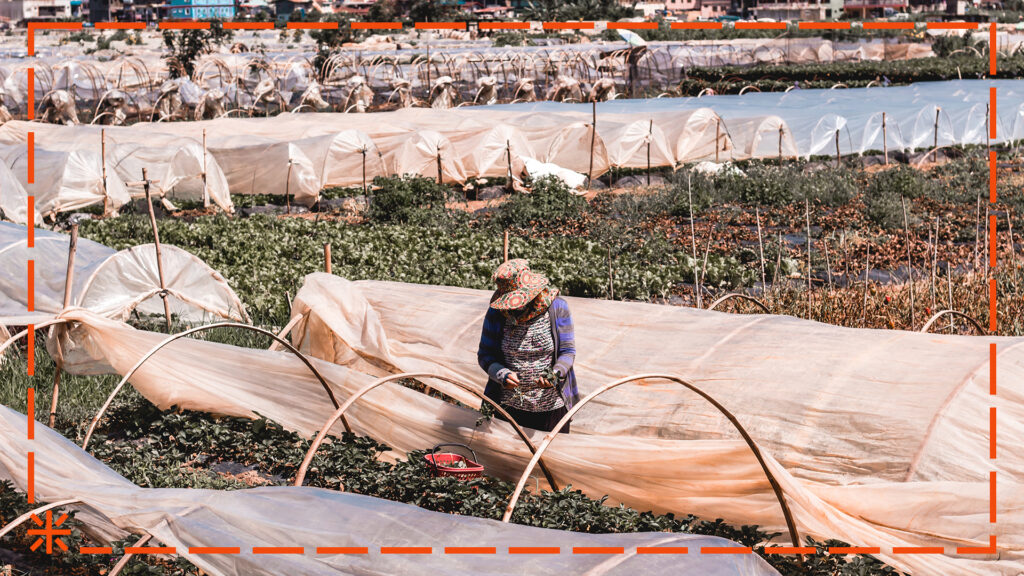 How Rural Rising works
As a pandemic-born initiative, Rural Rising, or RuRi for short, has always been digital-first.
Interested buyers order on the RuRi website and pay with their cards or e-wallets. RuRi then arranges the transportation of produce from the farmers to Metro Manila – either by hiring a truck, enlisting the help of the Philippine Army or relying on the goodwill of a friend willing to lend vehicles. Once the produce arrives, buyers are notified to pick up their orders from one of several pickup points across the metro, or they can have it delivered to their door.
As of April 2023, the RuRi Facebook group has more than 39,200 members, while the Facebook page has more than 174,000 followers. On most days, orders come in as soon as RuRi makes a post for a rescue buy.
Once farmers approach RuRi for help, RuRi buys the produce from the farmers at double the farmgate prices and sell these directly to buyers in Metro Manila. Typically, farmers have to sell at the lowest price just to get their produce moving, while middlemen sell the produce at several times the original price.
Every transaction is a win-win for all parties involved: the farmers get the right price for their produce, and consumers receive fresh produce at a bargain, compared to market prices.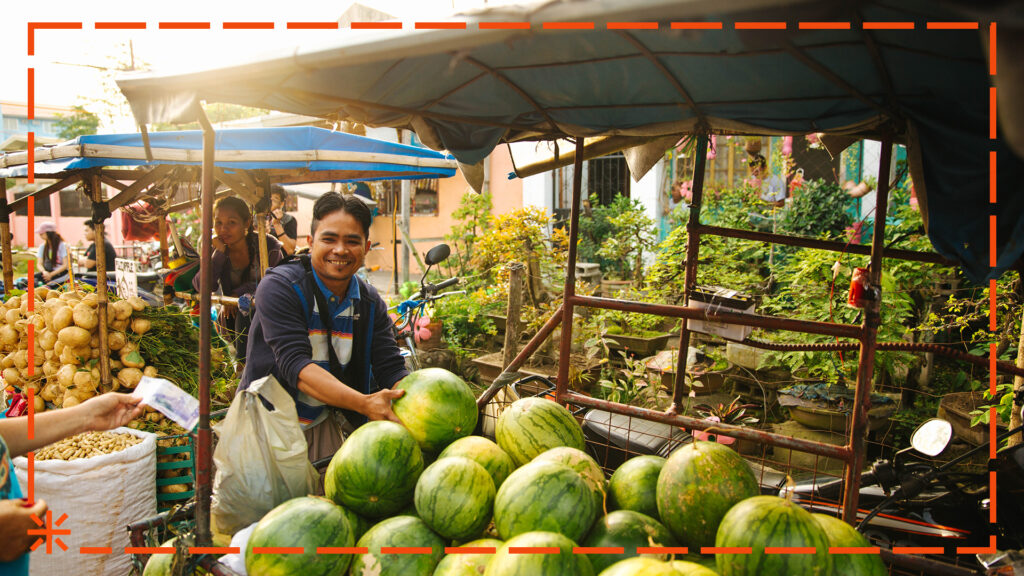 Loving and supporting local
Each RuRi rescue buy post recounts the story of the farmer behind the harvest and crystallises some challenges local farmers face, including inadequate distribution channels, oversupply, and the ever-imposing weather. Local farmers also struggle to compete with imported produce, which tends to look more appealing with brighter colours and uniform sizes.
RuRi endeavours to change this view, enabling urban Filipinos to discover unique produce beyond the standard fare offered by big retail chains. In 2021, members of the RuRi group got the opportunity to buy seedlings of seedless heirloom avocados grown by a farmer and plant scientist from Nueva Vizcaya province. RuRi has also invited members to purchase pure purple corn ahead of its full maturity to help farmers with fertiliser and irrigation expenses. In another instance, RuRi raffled off several kilos of Diana Watermelons from the town of Balitocatok – a special variety with an oblong body, golden yellow skin, and sweet, crunchy red flesh.
Onground initiatives
Aside from rescue buy initiatives, RuRi holds events to encourage more people to help distressed farmers. One of their regular events is Box-All-You-Can – a 10-minute produce-shopping spree. For around 800 pesos (US$15), buyers get to fill a 14-inch box with as many rescued fruits and vegetables as they can gather within the time period.
In May 2022, RuRi also held a Mangoes-All-You-Can event, which allowed participants to eat as many mangoes as they wanted for 200 pesos (US$4). These were sourced from the province of Guimaras – home of the world's sweetest mangoes.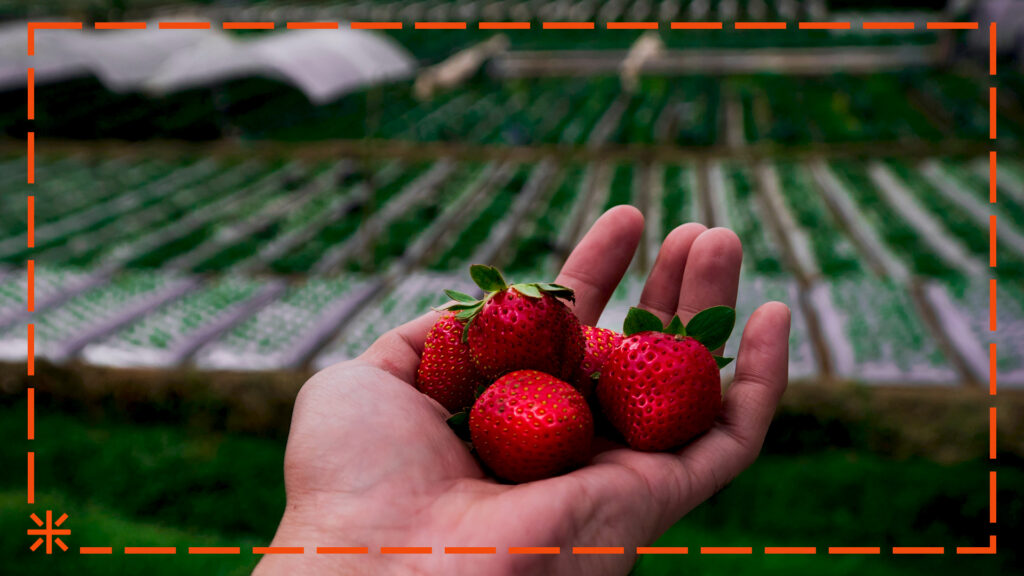 A community of help
RuRi typically sells produce in large quantities, which may be too much for the average consumer. Hence, members share different tips and options for using produce on the RuRi Facebook group – including some of their favourite recipes that utilise fresh vegetables and fruits as ingredients. Some members also opt to leave their excess produce at the RuRi centres for donation. In times of need, RuRi rises to the occasion and takes the lead in donating produce to areas stricken by calamities.
While commonly viewed as the lifeblood of the Philippines, farmers are ironically among the poorest in the nation, with over a third of rural inhabitants living in poverty. This predicament is further compounded by the migration of farmers' children to urban areas in search of better opportunities, posing an uncertain future for the agricultural sector.
By encouraging more people to support the rural economy, RuRi ultimately hopes to uplift the lives of farmers, while providing fresh, healthy, and locally grown produce to Filipinos.
Follow Rural Rising on Facebook and Instagram, join their Facebook group, or visit their website to learn how you can help support the social enterprise – whether you're in the Philippines or anywhere else in the world.
Keen to explore how strategic communications can help your brand drive significant social impact? Feel free to reach RICE Communications at enquiries@ricecomms.com.
14.4.2023