News
Introducing LAB360
. . .
LAB360 – Integrating and innovating marketing and communications
The events of the past year have driven major shifts in the industry. We are seeing more brands break down silos in marketing and communications because they recognise that what they say, do, and believe are intertwined to an unprecedented degree.
To address this shift and create more strategic value for our clients, we've been ramping up efforts to strengthen our offerings. A key part of that journey involves joining hands with fellow independent consultancy AKIN, whose data-driven martech capabilities complement our expertise in reputation management.
Such open collaboration between two independent teams with diverse passions and cross-disciplinary expertise reflects the future of consultancies: one with a focus on synergies in order to drive business impact for clients.

Marketing and communications designed for business growth
LAB360 was set up precisely in that spirit. As a joint business unit by RICE and AKIN, it aims to help organisations accelerate business growth through integration and innovation in marketing and communications. Our areas of expertise around strategy, reputation management, and data-driven marketing all come together in a unique way under LAB360.
Through a collaborative consultancy approach, LAB360 is focused on helping brands map out all earned, paid, and owned channels in one place and assess their influence in a holistic manner. This allows us to work hand-in-hand with clients to identify data-led interventions, while also co-creating multifaceted stories that engage their audiences with personalised precision.
All these services are backed up by LAB360's three main pillars of capabilities: Insights, Brand, and Future. Clients will have flexibility in working with us across all or some areas, depending on their business objectives.
Insights: Deriving clarity on addressable opportunities and gaps by deep diving into audience behaviour, competitive landscape, channel effectiveness and attribution, among others. The LAB360 team draws on combined experience in data, research and consulting for multinational clients in diverse industries from technology, public affairs, and agribusiness to oil and gas, and fast-moving consumer goods.
Brand: Enhancing credibility and deepening engagement with communities of advocates through content delivered across different channels. This marries AKIN's Human Brand Methodology with RICE's expertise in reputation management through strategic media and influencer engagement, and industry relations.
Future: Helping businesses future-proof their offerings by consulting on digital-led business models and customised marketing strategies. A big focus is on designing martech infrastructure for automation and integration across platforms, to improve revenue acquisition.
Human-centered approach to marketing and communications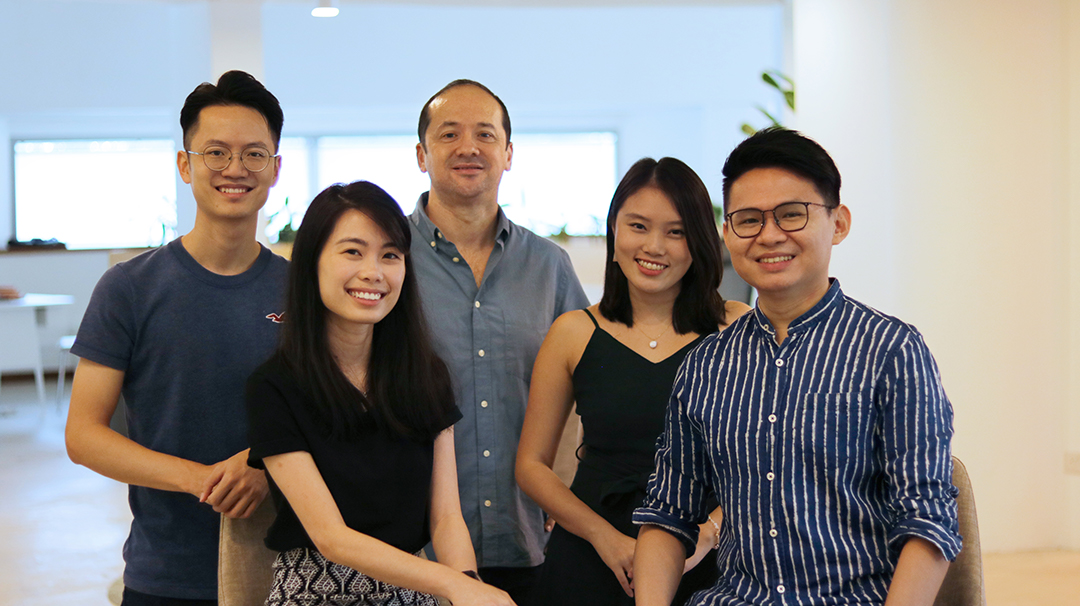 While trends towards integration have accelerated across our industry in recent years, to us, LAB360 represents RICE's and AKIN's singular commitment to cherishing our diversity. Where others set up barriers, we aspire to work together in a way that builds new connections.
Across both teams, LAB360 taps on our in-house economists, writers, marketers, programmers, SEO specialists (and even a letterist, game show hosts, and dancers should the brief ever call for them!) to create, build, and iterate new solutions for clients.
Naturally, LAB360 also serves as a platform for both teams to continue growing and pushing themselves beyond boundaries. Culturally, RICE and AKIN have always been aligned in our commitment to fostering employee growth. We constantly strive to create environments that are both inclusive and progressive, while offering various new possibilities for meaningful career development.
We've always known this to be true: great work shows when the people behind it enjoy themselves and get to learn from one another. Together, we are thrilled to bring clients on board this brand new journey with us.
Learn more about how LAB360 can help your brand get the most out of your marketing and communications efforts here.
01.4.2021