Smooth landing with AirAsia
. . .
In 2019, RICE collaborated with AirAsia for the second and third phase of their "Holiday Quickies" brand campaign, which aimed to inspire Singaporeans to make time for short, reinvigorating holidays.
We were tasked to bring the brand campaign to life via an integrated communications programme. The objective is to showcase why consumers should choose AirAsia as their airline of choice for their short-haul travels.
Singaporeans are spoilt for choice when it comes to air travel. The competition between full-service and low-cost carriers is made even more intense with the constant rollouts of promotions vying for consumers' attention.
But price isn't the only consideration for consumers when it comes to choosing an airline.
Brand arguably plays a role too, and so does the overall customer experience. And for the latter to stick, consumer engagement amongst clearly defined target audiences is key.
Reaching consumers via integrated communications
RICE developed an integrated communications campaign for AirAsia via a phased approach, across earned, shared and owned media platforms.
During the initial phase, RICE focused on driving home the benefits for consumers in going for short holidays for a much-needed recharge. We engaged target journalists and influencers to secure and create editorial and shared content. The team also organised and managed a trip for a group of influencers to Langkawi, Malaysia.
To ensure a steady stream of content and drive conversations, the RICE team conceptualised and designed an "Instagram Bingo". The aim was to encourage influencers to post content featuring various attractions and sights on their social media channels to stand a chance to win flight tickets.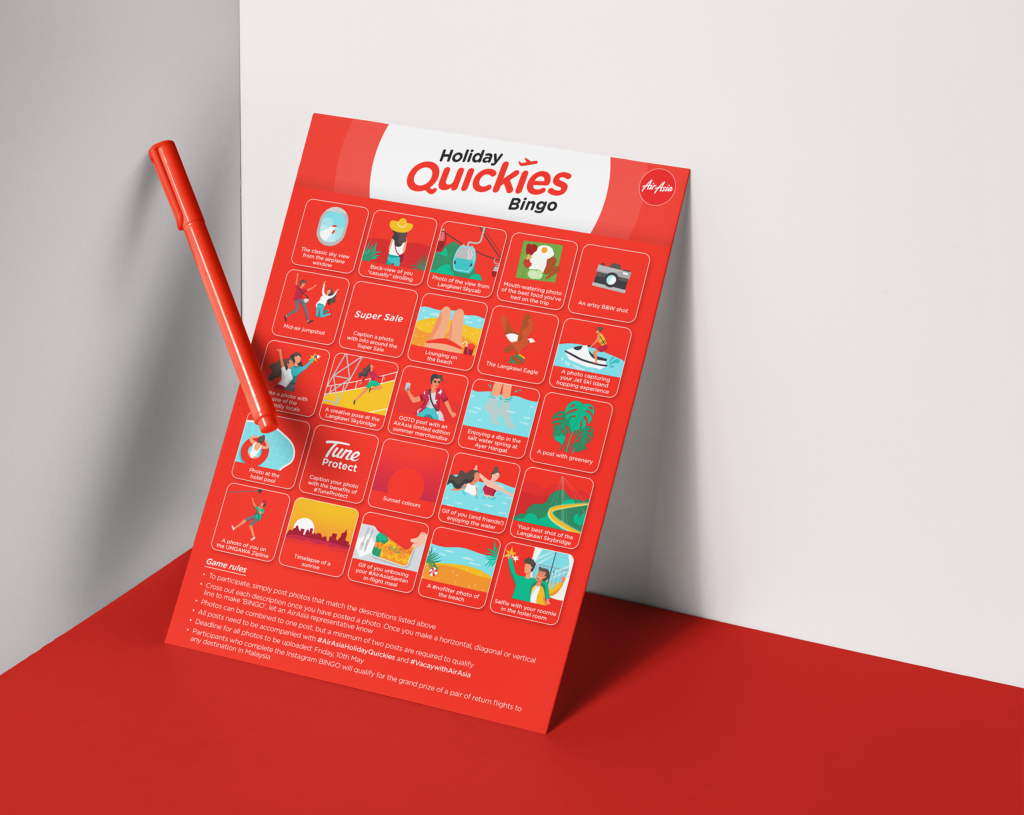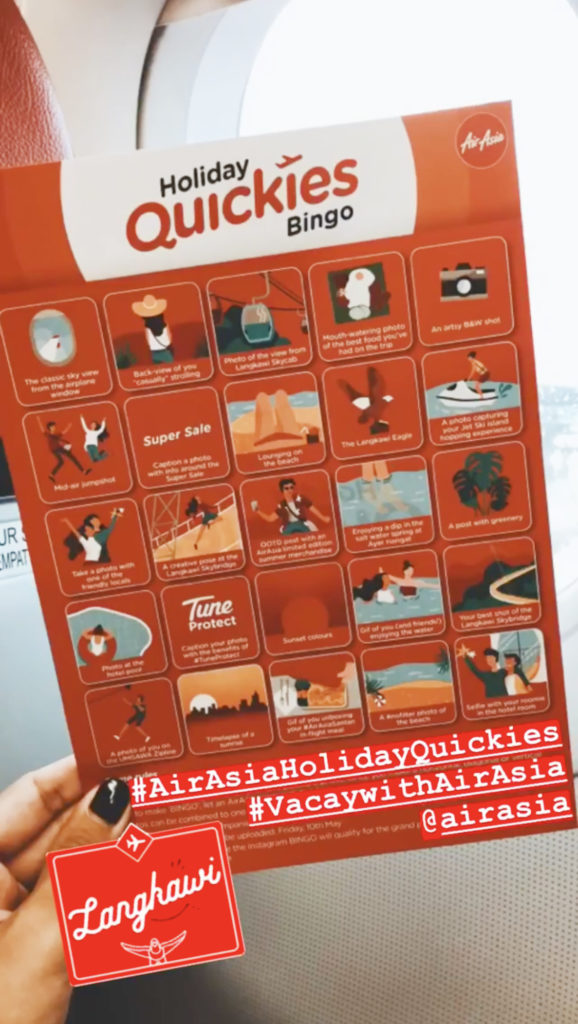 The second phase enabled us to drive some awareness around the campaign. However, we wanted to further engage with consumers, giving them more reason to fly with AirAsia. We wanted to create a talk-of-the-town event.
Organising AirAsia's biggest giveaway in Singapore
AirAsia wanted to give 50 Singapore residents a chance to take themselves and a friend on a 2- or 3-day all-expenses-paid Holiday Quickie to Kota Kinabalu, Malaysia. Working with the AirAsia team, we decided that we'd organise an offline consumer event to bring this giveaway to life.
Despite the prevalence of online channels for travel research and booking, our insights led us to recommend an offline event to generate more buzz and excitement. We wanted to create a platform where we could capture and share the reactions of winners, as they sat amongst other members of the public.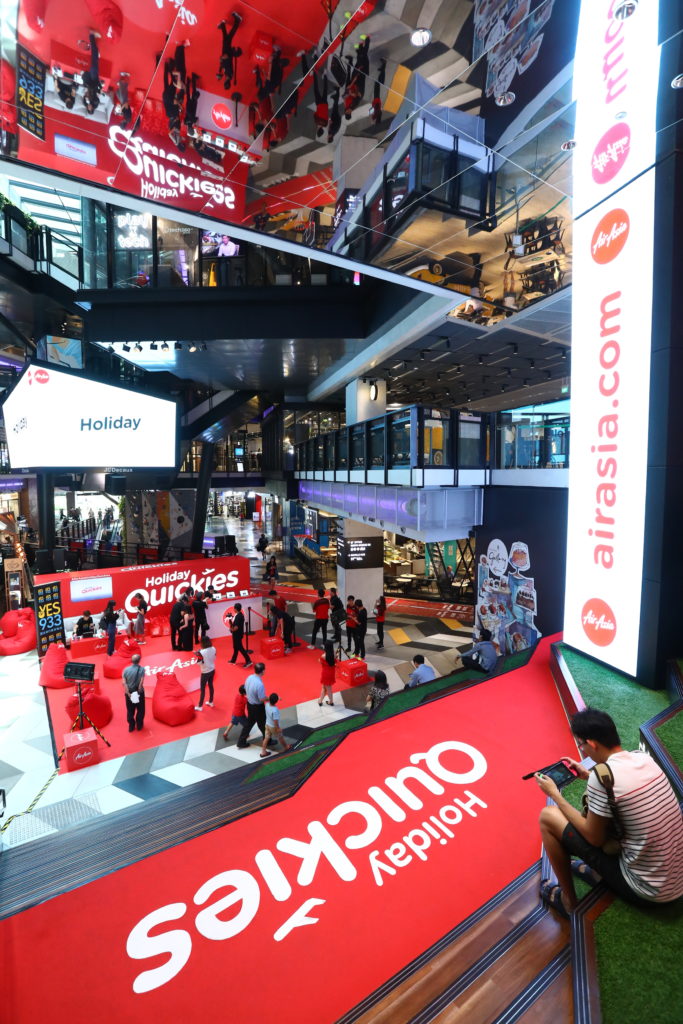 The four-day event was held at the then newly opened Funan Mall, with the last day being the big giveaway reveal. To drive awareness in the lead-up to the event, we engaged owned, earned and paid media. Teasers were published on the social media platforms of engaged celebrities, influencers and media partners.
For the first three days, the event set-up included only enough brand elements to intrigue, without pointing to any hints of a giveaway.
We distributed the press announcement just one day before the giveaway, in line with the spontaneity that the Holiday Quickies campaign aimed to inspire.
On the big day, the event kicked off with Mediacorp DJs hosting mini games to drive hype around the giveaway. Participants walked away with limited-edition AirAsia merchandise and UFC Fight Night tickets. The giveaway announcement commenced shortly after, with the names and numbers for each randomly drawn winner called out per announcement.
Upon winning, selected participants shared their personal stories and thoughts on being able to go on a Holiday Quickie. These served as additional content for RICE to supplement the post-event material that was shared with journalists as well as on AirAsia's owned media.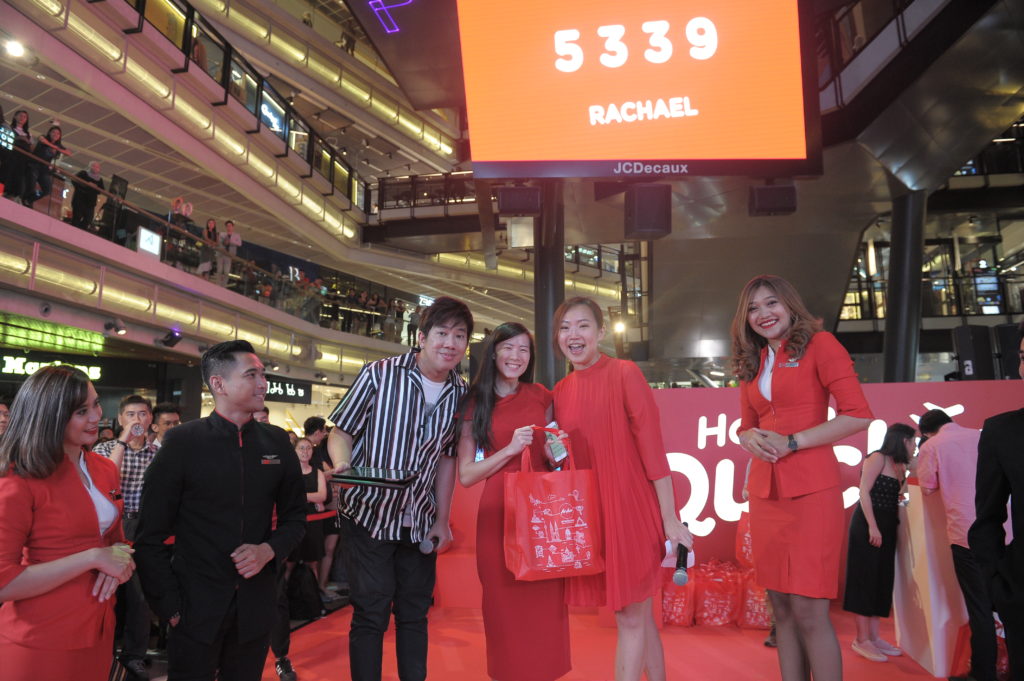 The results? The giveaway attracted 4,356 initial sign-ups from the public within 32.5 hours. Among these, 1,200 participants completed their registrations and attended the giveaway event at Funan Mall.
The eventual turnout was a testament to the effective impact of strategically timed social media postings. With all content around the giveaway posted at the same time across various channels, the campaign reported a total average engagement rate of 14.6% on Instagram.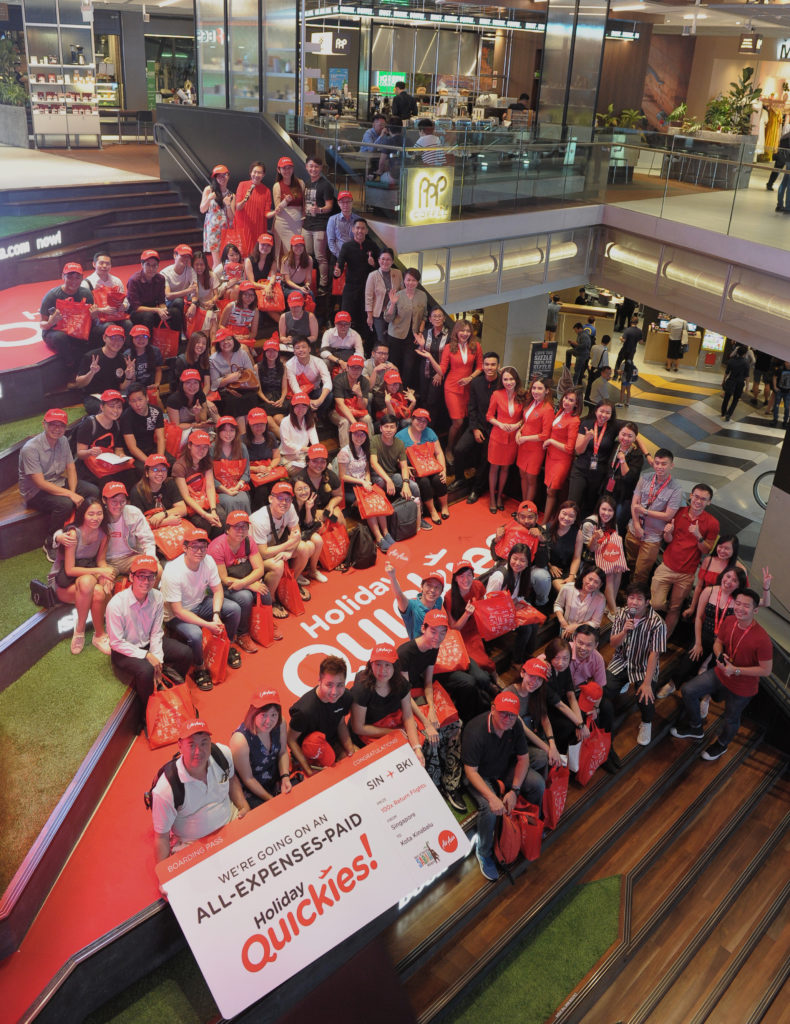 In total, influencers and content creators generated a cumulative reach of 2,653,892 and an average engagement rate of 10.5%. Our content partnerships further amplified the awareness of the campaign, generating a cumulative reach of 611,777 and 705,083 total engagement rate on Instagram.
During the integrated communications campaign for AirAsia, media opportunities comprised earned outreach across print, broadcast and online channels. This included 15 pieces of coverage, with 83.3% of tier 1 coverage reached and impressions of 4,152,388.
All event photos courtesy of AirAsia