TFOOPFest Teaser Video

[THE FUTURE OF OUR PASTS FESTIVAL]Join #TFOOPFest as we discover stories of our past and present ⏳, and engage with Singapore's history from different perspectives!From 16 Feb – 17 Mar, take part in creative projects that reimagine less explored narratives of local communities and places 🎭🎬, and fringe programmes that extend the conversation about history.Visit http://futureofourpasts.com/ for event details and tickets! #TheFutureOfOurPasts—Music: 'The Big Adventure' by scottholmesmusic.com &'Your Lovely (ID 07)' by Ludwigs Steirische Gaudi

Posted by The Future of Our Pasts Festival on Thursday, 3 January 2019

We provided creative and strategic counsel for the festival teaser video that was published on Facebook and Instagram a month before the festival launch.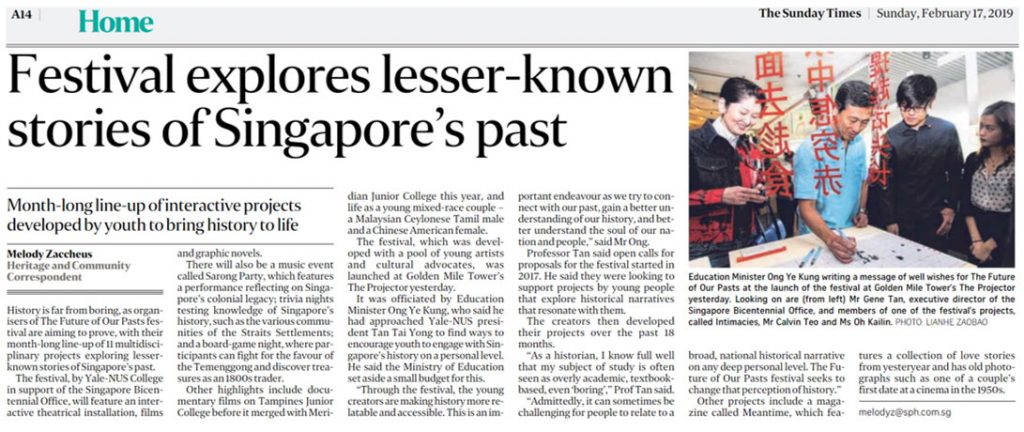 These efforts were matched with a comprehensive earned media outreach and paid content partnerships that centred around a media launch and briefing attended by Mr Ong Ye Kung, Minister of Education. The campaign also engaged influencers through a paid and earned strategy to amplify the festival's reach across the lifestyle and art space.
Top