Bowtie: Virtually the first
. . .
A lesson on how to disrupt an industry full of giants
The Client: Bowtie
Scope of work: (1) Strategy and brand development (2) Media relations (3) Executive thought leadership
(4) Events management
The task:
Bowtie was established as Hong Kong's first virtual insurer after having been approved by the Insurance Authority in December 2018. By eliminating paper, commissions and intermediaries, Bowtie's mission is to provide consumers with a more affordable, transparent and straightforward insurance solution.
RICE was tasked with helping Bowtie raise awareness about virtual insurance amongst the media and the general public. The objective was to inform, generate brand awareness and credibility, and ultimately position Bowtie as an industry leader in virtual insurance.
How to put a bow on things
Potential customers do not have huge confidence in the concept of virtual insurance (as well as the Hong Kong government's Voluntary Health Insurance Scheme (VHIS) products) due to a general lack of knowledge.
It takes time and trust to ease customers' concerns and educate them on how virtual insurance can help save time and money, and also provide them with security and choices tailored to their needs.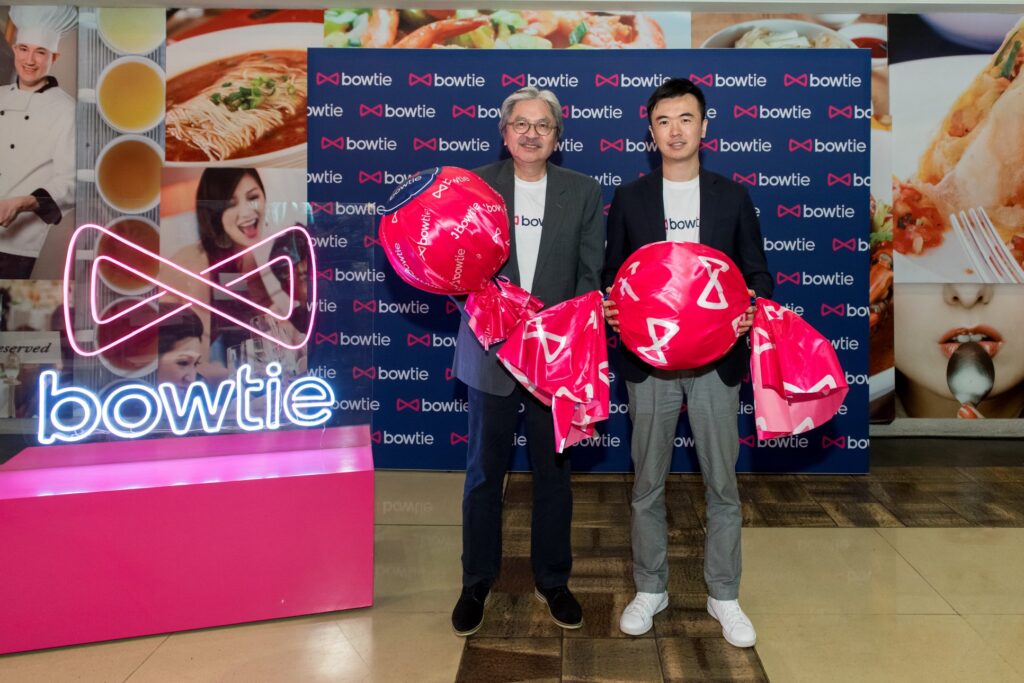 Everyone gets candy
In Cantonese, the phrase for "distributing candy" also refers to giving out cash subsidies or allowances by the government. As such, we conceptualised a creative campaign that involved an elaborate, on-the-ground "Candy Giveaway". John Tsang, Bowtie Senior Advisor and former Financial Secretary of Hong Kong, made appearances in select vicinities and handed out an assortment of confectionery to unsuspecting passers-by.
With this campaign, we were able to maximise John Tsang's PR value by deliberately referencing the cash subsidies that were given out during his term in government. Though tongue-in-cheek, the campaign was able to deliver the underlying message that Bowtie prioritises people's actual needs by offering basic medical protection for all. While the campaign didn't involve new products or announcements, it generated widespread media exposure and elevated Bowtie's reputation in the public's consciousness.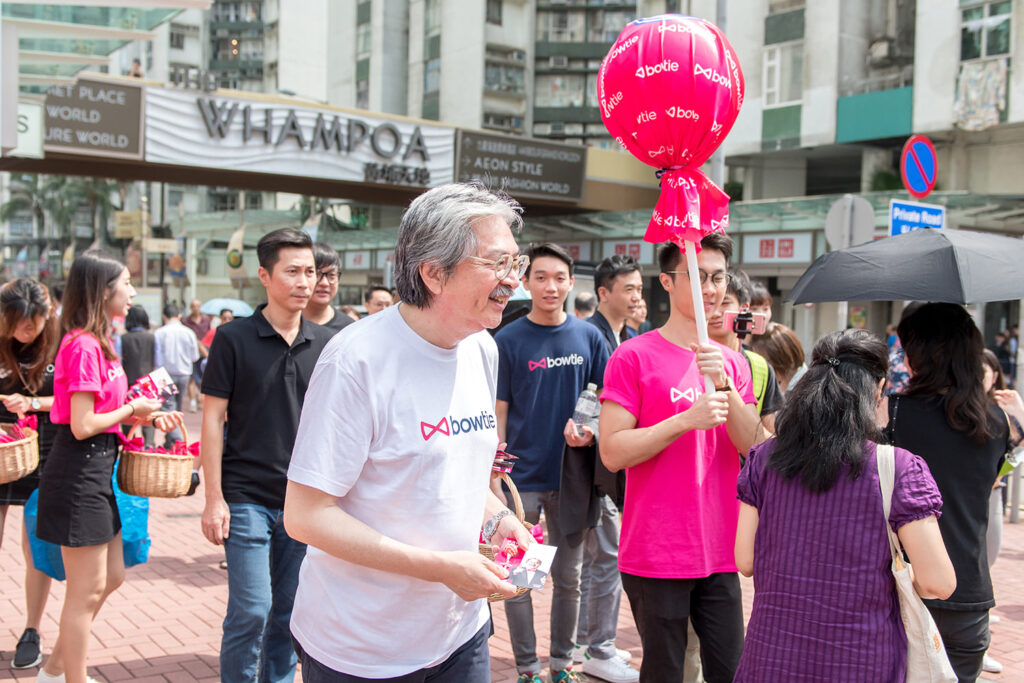 Something old, something new
We also organised a press conference for the launch of Bowtie's first line of products related to the Hong Kong government's Voluntary Health Insurance Scheme (VHIS). To establish resonance with the local audience, we conceptualised the event around a traditional idiom – "create the taste of roast goose at sugarcane's costs", which means to offer high-quality products while keeping the prices low.
Drawing such a parallel allowed us to localise the campaign's message and present it in a more accessible manner. Through the press conference, we helped the media and potential customers visualise the comparative advantages of virtual insurance and the unique selling point of the new products. The event also served to prove that these benefits were only made possible due to the technologically-supported, streamlined nature of virtual insurance..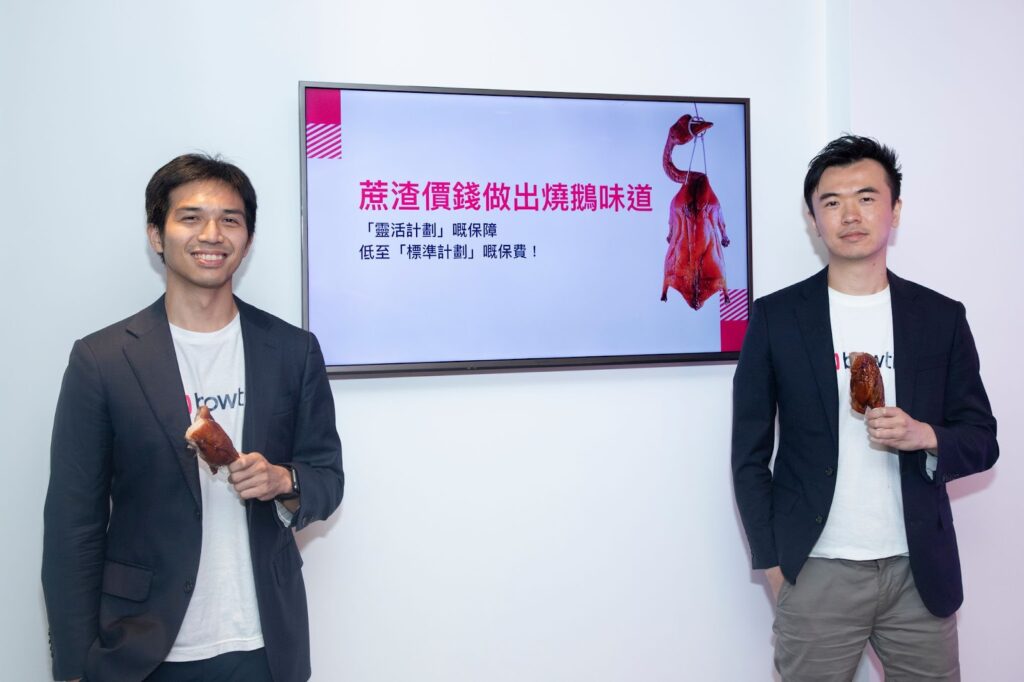 Insurance insights
To reinforce Bowtie's position as a trailblazer in the industry, we proposed and arranged a year-end press event to share learnings and key observations from the year. With raw data collected from Bowtie's backend system, we translated the statistics into angles and key messages that fit media appetites, offering in-depth insights on customer insurance-buying habits and claim experiences.
Overall, the event was a success on two fronts: It allowed Bowtie to build a meaningful relationship with the media, including journalists and representatives from mainstream business publications, and it also reinforced the company's thought leadership efforts.

We resumed our partnership with Bowtie again in February 2022, and have since developed a comprehensive media strategy that includes press releases, media alerts and key interview opportunities. One noteworthy media announcement was on the COVID-related perks provided to all policyholders. This special arrangement comes at the perfect time amid a new wave of the pandemic in the region, with the healthcare system under great pressure and test kits are in high demand, and as people seek for tests that are outside the public healthcare system.
Results:
Throughout our partnership, RICE helped Bowtie secure cover stories in mainstream business magazines like Hong Kong Economic Times, Hong Kong Economic Journal, HK01, Ming Pao, Oriental Daily, Sing Tao Daily, iMoney and Economy Digest, as well as lined up in-depth interviews about fintech and virtual insurance with the co-founders and co-CEOs of Bowtie.
We helped position Bowtie as the first and only virtual insurer at the time. Accordingly, the media proactively sought Bowtie's spokespeople for commentary on new industry trends and insurtech advancement.
Customers developed a stronger and more positive brand perception of Bowtie after the communications initiatives over a six-month period. Through a holistic approach comprising regular news coverage and more creative efforts, Bowtie was able to help both the media and audience become savvier and more literate about the concept of virtual insurance.
Your RICE takeaway:
Engage the people. We're talking about your audience and your team. What's more direct than being in the streets and interacting with the very people that you're trying to reach? Whether to hand out gifts or to measure on-the-ground sentiments, it's always important to involve your target audience. Similarly, it's just as important to look inward with your team. What prior experiences or stories can you tap on? With a little bit of self-reflection, you'll find that there's a wealth of creativity, references and opportunities for you to harness.
Engage the culture. It's all about "location, location, location" a.k.a. it's necessary to contextualise your brand narrative. Adapting your message to local sensibilities can go a long way in helping your message resonate with your target audience. It can be as simple as incorporating a traditional turn of phrase or drawing nuanced parallels to specific customs. Beyond translated press releases and social media copy, think of other approaches that can make your campaign more timely and culturally engaging.
Engage the media. If you want to cut through the noise and over-saturation of news pitches, then you'll have to make the media's job easier. Don't just pitch the stories that you want to tell, but pitch the ones that the media wants to hear. Provide data, insights and figures, things that tell the media why your pitch should not be ignored. What more can you provide besides a traditional photo-op? It may take effort, but fostering personalised relationships with media representatives is important to establish goodwill and other opportunities in the future.
Thinking of putting together a campaign? We'd love to hear your ideas. Email us at connect@ricecomms.com.