A good rhythm for cyber security awareness
. . .
With many established brands in the competitive cybersecurity sector, LogRhythm's primary communications objective is to establish itself as an industry and thought leader on cybersecurity, as well as deepen its brand awareness in Asia Pacific.
RICE – as LogRhythm's agency of record in Singapore since 2015 – has been tasked with building greater awareness for LogRhythm in Asia Pacific by supporting the world leader in SIEM in deepening customer, partner and media relations.
The team has worked hard to put LogRhythm on the Asian map. Their willingness to work outside the traditional boundaries have yielded not only top stories for us, but have set a new standard within LogRhythm for PR around the globe.

Joanne Wong, Senior Regional Marketing Director, APJ, LogRhythm
RICE leveraged its relationships with the media to help LogRhythm demonstrate and impress upon the message of "not if, but when" for cyber threats through various ways.
To demonstrate thought leadership and expertise, RICE helped ensure that LogRhythm is always seen sharing insights about the impact of cyber threats and attacks in different verticals such as finance, healthcare, critical infrastructure and nation-building. RICE also facilitated rapid response to breaking news such as new policies, major security breaches and key industry events.
The results? Multiple broadcast interviews including a first CNBC interview for the global CEO and regular appearances on CNA (formerly known as Channel NewsAsia). RICE also secured commentary pieces in tier 1 publications such as Financial Times, Bloomberg, The Straits Times and The Business Times. Seeing great news value in LogRhythm's previous contributions, RICE has become an easy go-to for journalists looking at cybersecurity experts including LogRhythm.
Beyond traditional PR, RICE has also conceptualised and developed content to position LogRhythm as a thought leader on cybersecurity, raising awareness of cyber threats and the importance of cyber resilience in today's ever-evolving digital landscape.
RICE created and designed a multi-player cybersecurity card game ­– which featured a series of original hand-drawn characters – to highlight characteristics of cyber threats. The characters, split into two groups, represented the cybersecurity threats and LogRhythm's solutions against these threats. Each card was also paired with descriptions of how the threat or solution worked.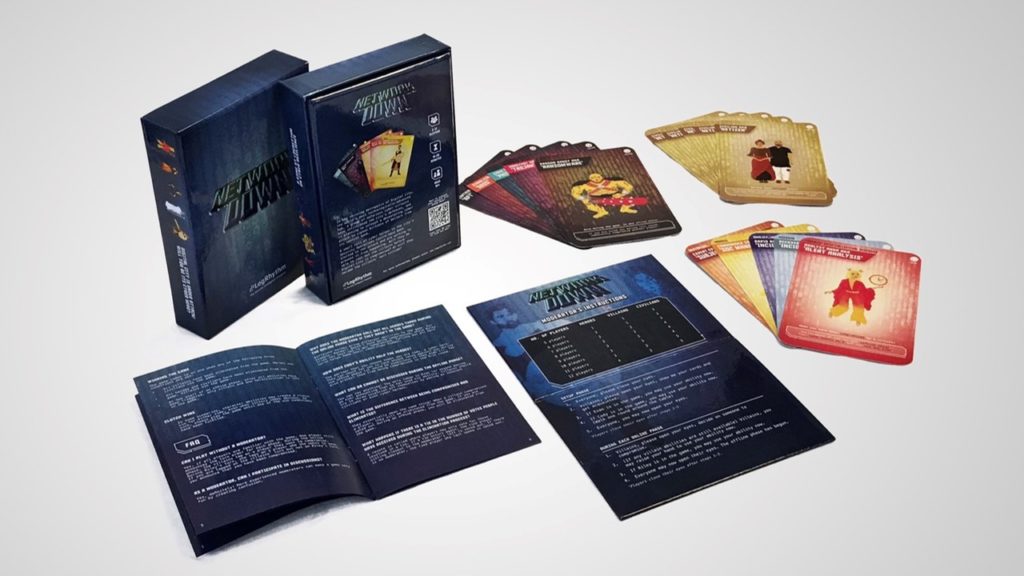 RICE also developed and designed a 16-page "Where's Wally?"-inspired book that was customised for 43 media/journalists to raise awareness of cyber threats. The client was so happy with the creative work that they requested for 10 personalised books for LogRhythm executives too.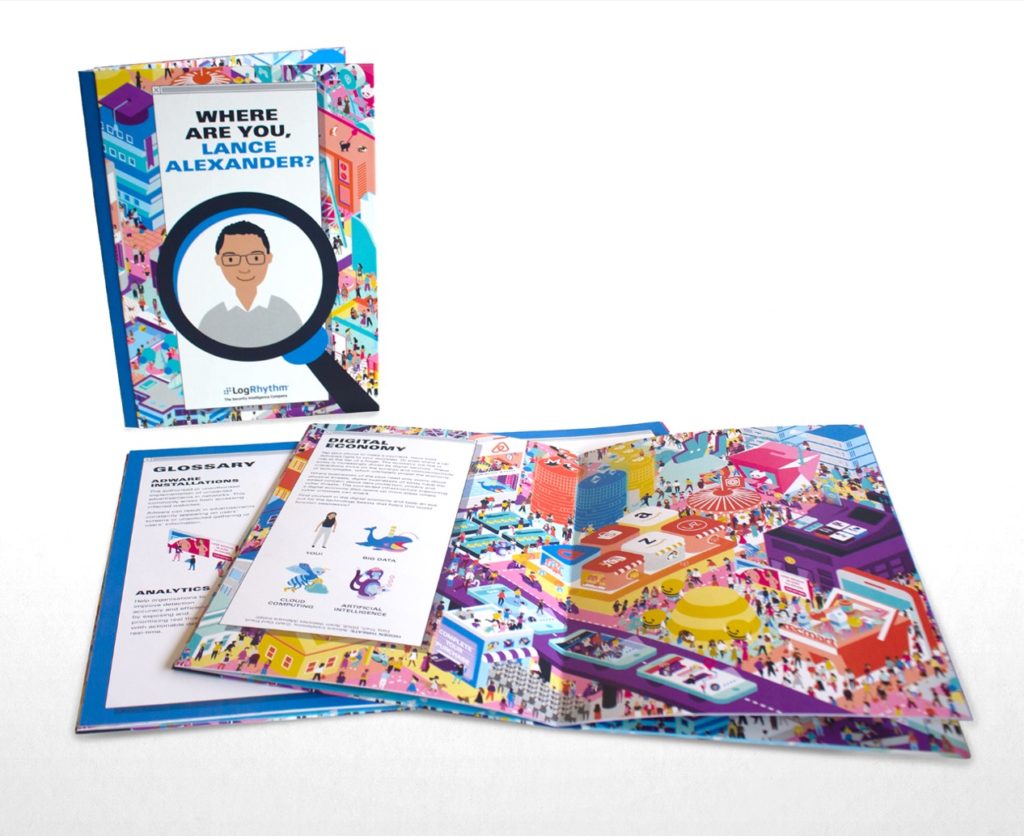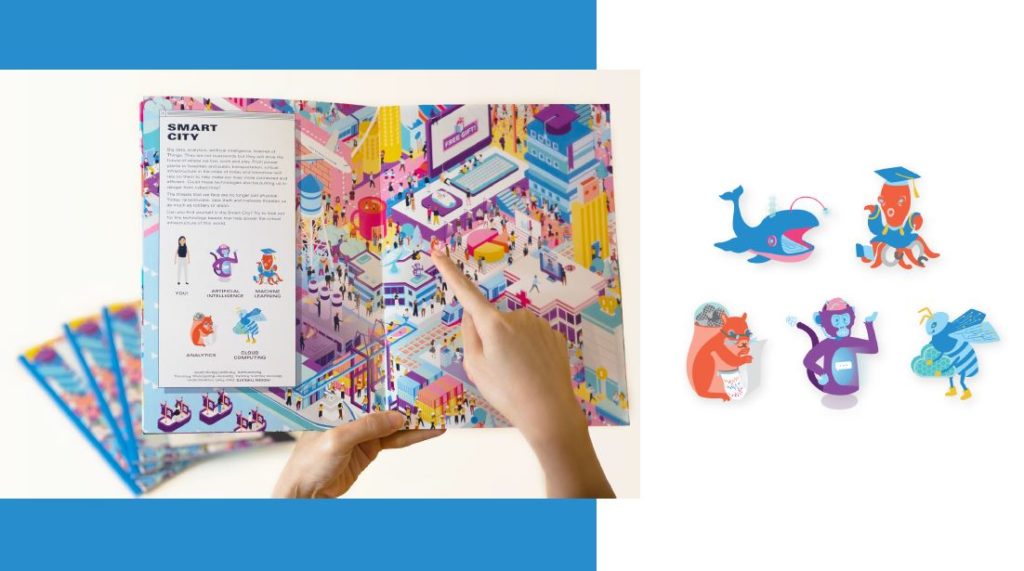 Cybercrime continues to be on the rise. We summarised the key takeaways from SICW in 2019 here.